The second part of our travels took us to Bozeman, Montana. We loved the low humidity and morning temperatures were glorious.
Based on a recommendation, we stay at the Lewis & Clark Motel right on Main Street in Bozeman. It was being remodeled, but the rooms were comfortable, and we liked the location.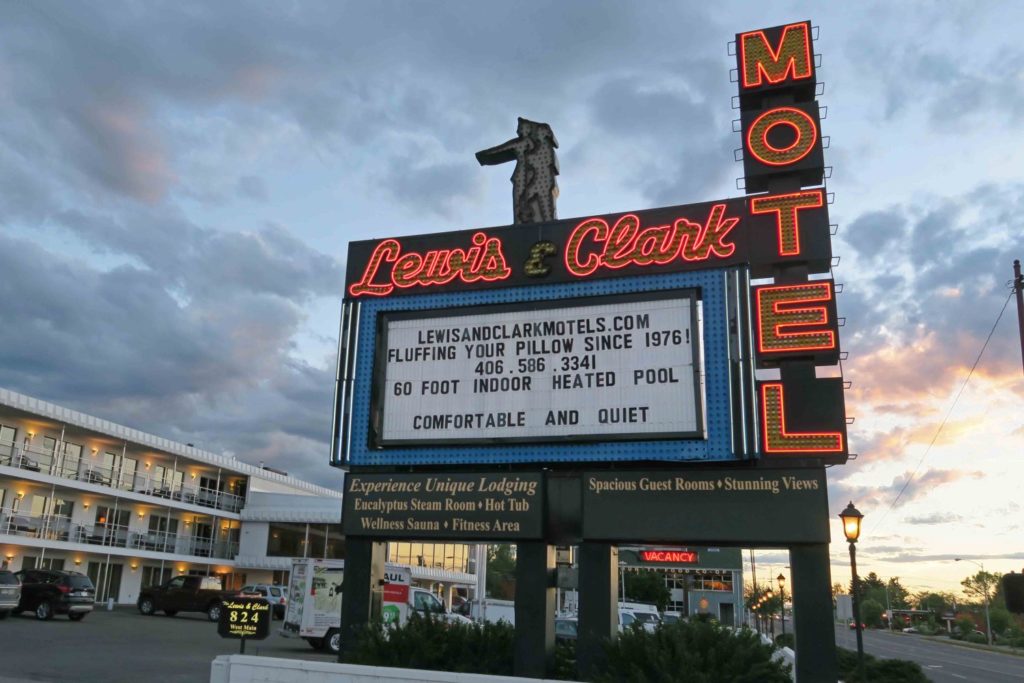 We wished for more time to explore downtown but enjoyed visiting a couple of indie bookstores.  The Country Bookshelf was awesome. It was established in 1957 and was the type of store you could easily get lost in for hours. Vargo's Jazz City and Books was also a fun store to visit.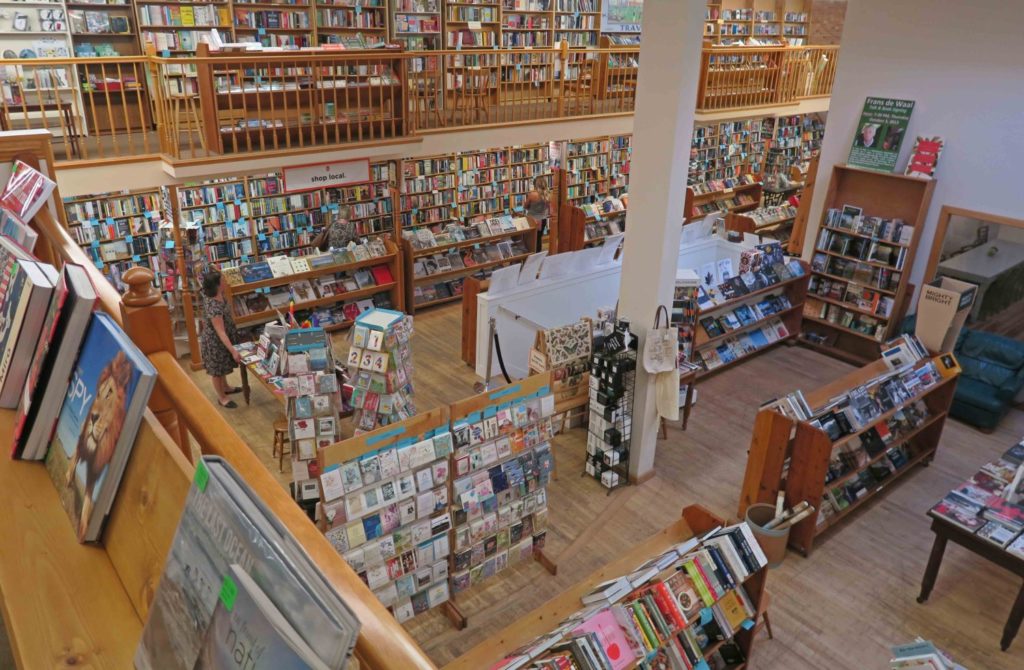 I found a collection of short stories by Edward Abbey titled One Life at a Time, Please. The title alone is worth the book's purchase price! 
Becca and I had a nice meal and made a souvenir of the glass coaster that included good advice for cowboys or anyone drinking from a creek.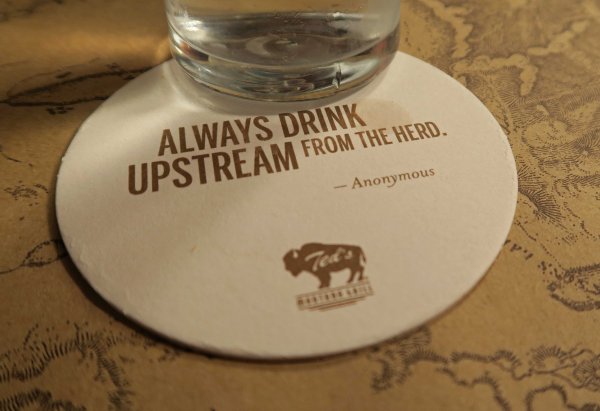 We then enjoyed some Sweet Peaks Handcrafted Ice Cream before returning to the motel.
I learned of the Drinking Horse Trail on the edge of Bozeman close to a fish hatchery. It climbed part of Drinking Horse Mountain and rewarded me with a view of downtown Bozeman and the surrounding countryside.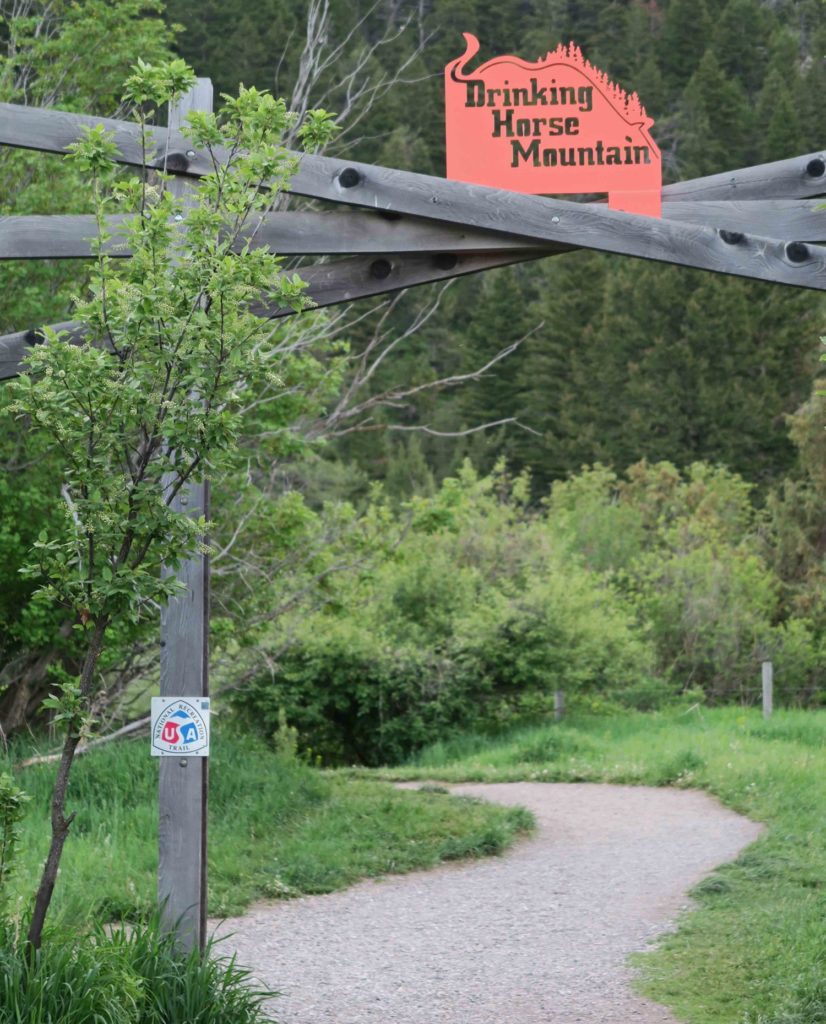 Arrowleaf Balsamroot were blooming, and temperatures rose quickly with the sun, but low humidity was a welcome feeling for this Arkansas hiker. I liked this trail so much I did it two mornings in a row rather than spending time driving to trails farther away.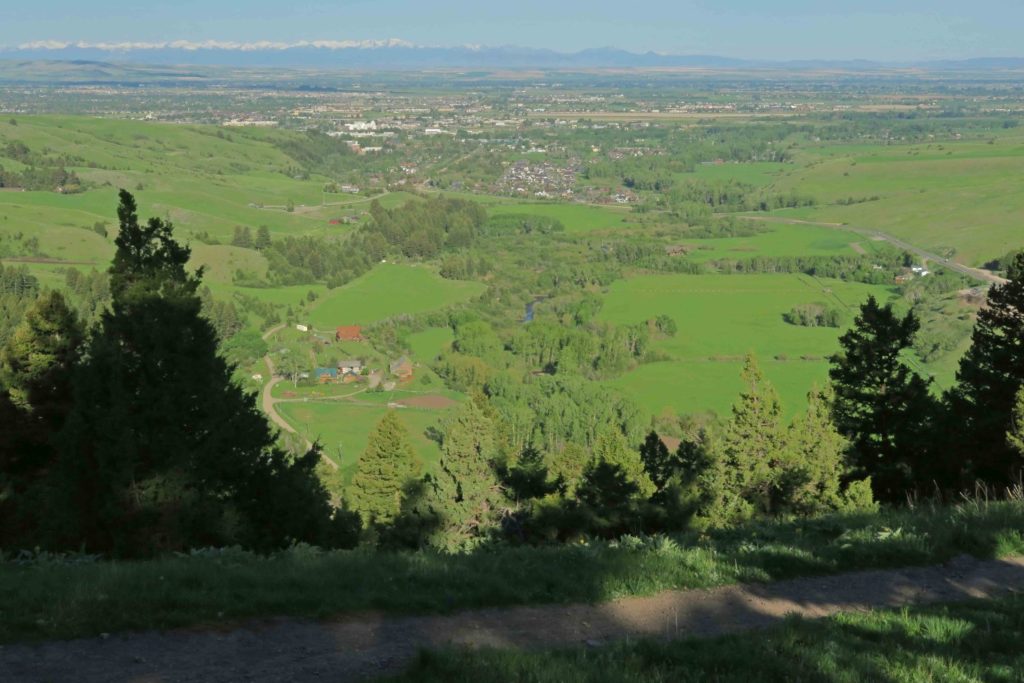 Part of the motivation for our out-west trip was to pick up a truck pop-up camper I'd ordered. By picking it up, we saved the delivery and installation charges. I also had the chance to see several other models of campers while waiting for the installation.
I was sure I'd like the Four Wheel Pop-Up Camper shell, but it exceeded my expectations and is getting frequent use. It's easy to haul, lightweight, and perfectly functional without a lot of bells and whistles. Of course, you can fill it up with lots of extras, adding weight and cost, but I like the simple design of their shell model.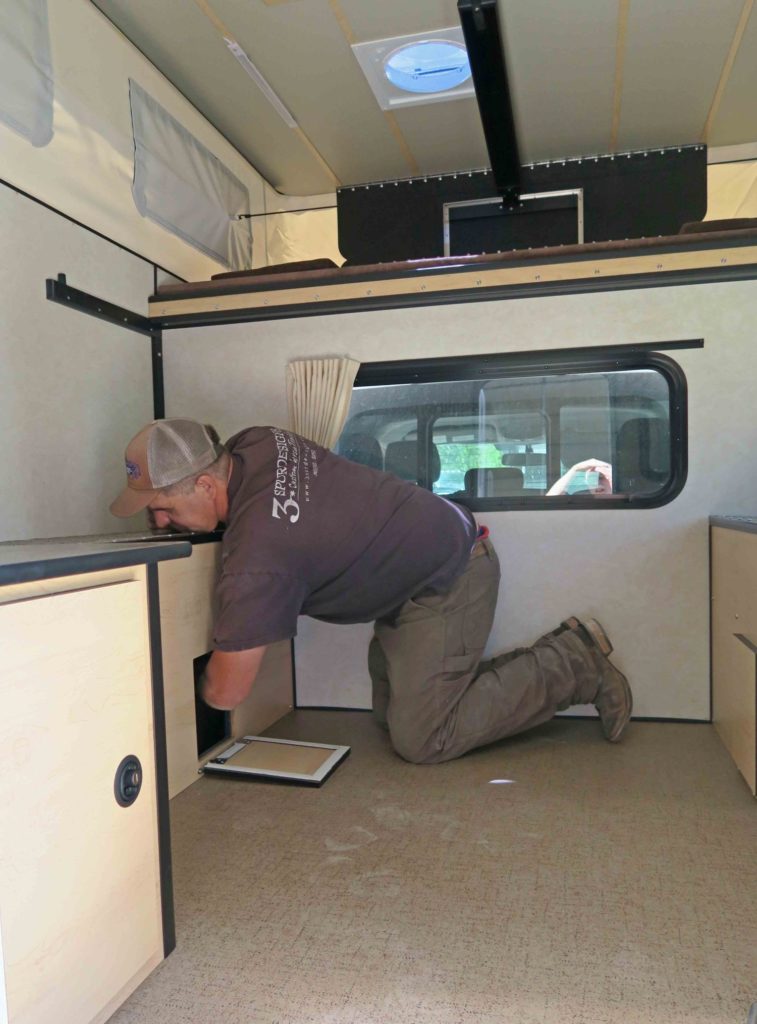 We hated to leave Bozeman, but it was time to head toward the Rocky Mountain National Park. I'll share that part of our trip in another post.

The post Hello, Bozeman: Chasing That Rocky Mountain High appeared first on Menasha Ridge Press Blog.
Arkansas gets hot in June! Even the most enthusiastic consider June through August the offseason of backpacking. Hiker-dog and I attempt to stay in shape with early morning walks at Lake Alma. I struggled to find the word that describes how I feel about camping out this time of year in Arkansas. Abhorrent wins out, meaning "inspiring disgust and loathing."
I approached my wife, Becca, with the idea of an out west road trip that wouldn't involve camping but would give us the chance to get higher, dryer, and cooler.
Two backpacking locations from the past that I've wanted her to see were the Mount Rushmore and the Rocky Mountain National Park regions. Becca has always wanted to see Mount Rushmore, so that was an easy decision. Several years ago I visited Trail Ridge Road in Rocky Mountain National Park and vowed to return so Becca could experience 11,000 feet elevation, but we'll include that in a second post later.
I'll not include every stop we made but taking a break to tour this Pony Express Station in Gothenburg, Nebraska was a treat. Found myself wishing we had more time to explore. We also stopped for a view of the North Platte River.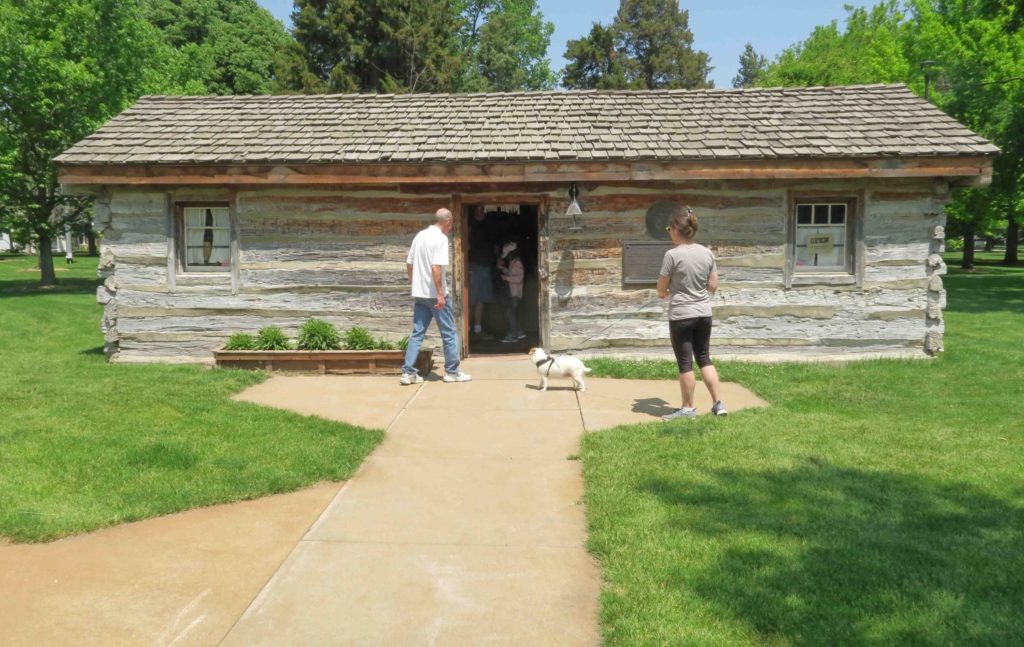 After experiencing a South Dakota afternoon thunderstorm and light hail, we drove through a portion of Custer State Park with plentiful views of bison.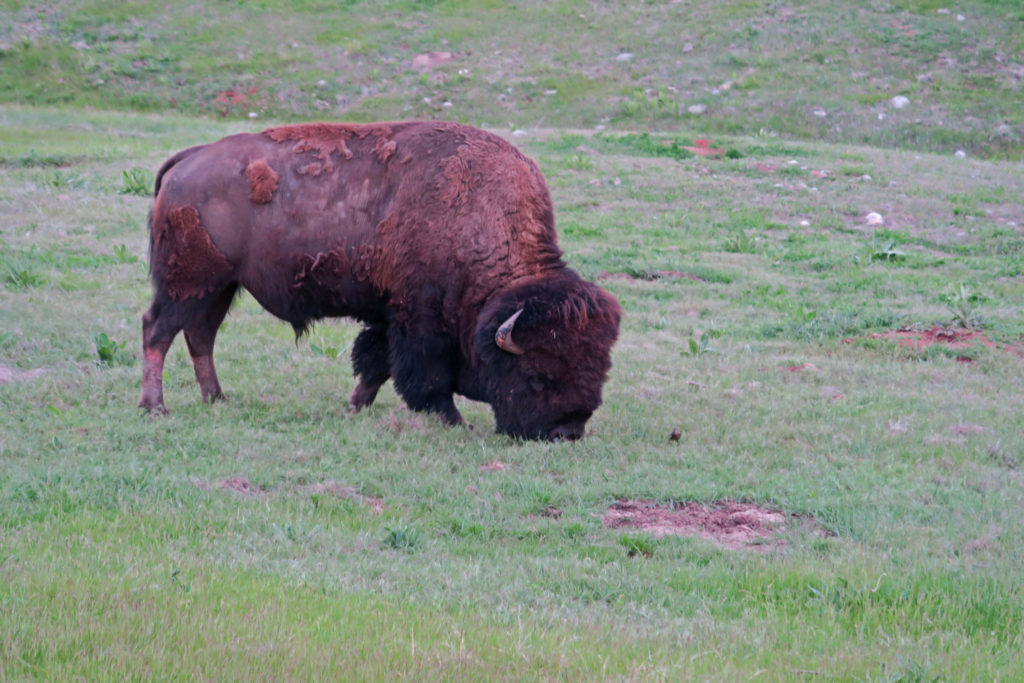 Beautiful lakes dot Custer State Park. As we neared Mount Rushmore, we were surprised to find President Washington silhouetted against the sky in the distance.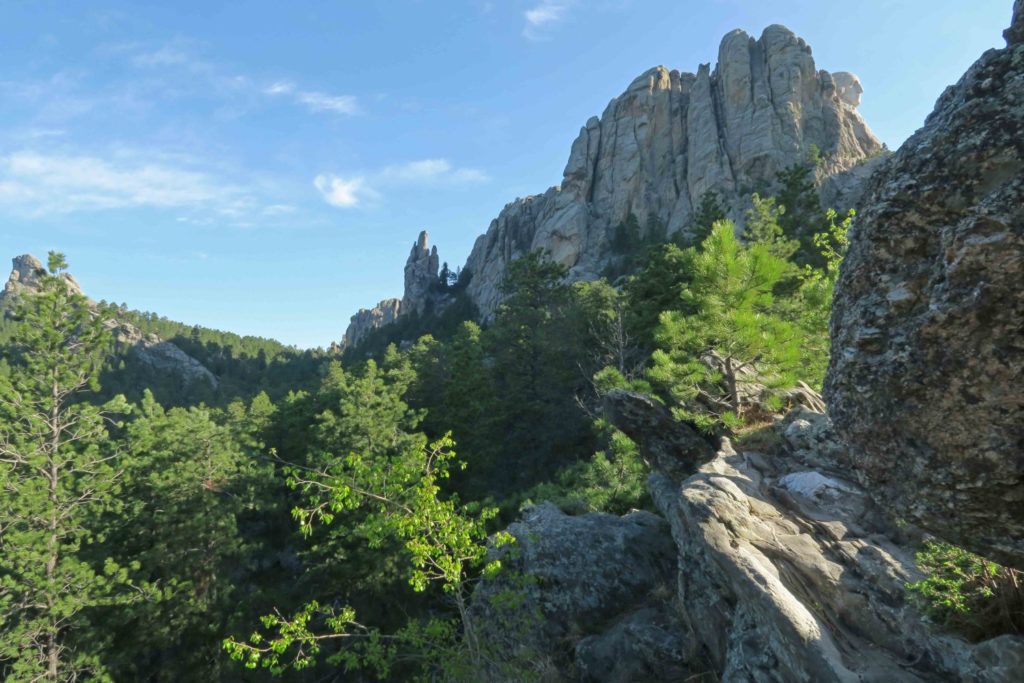 Eventually, we made it around to see the front of Mr. Washington and an impressive sight he was from the trail below.
We enjoyed hearing a ranger talk in the studio where much of the preliminary work took place. Gutzon Borglum, a controversial figure, was the sculptor who directed the Mount Rushmore project from 1927 to 1941. His son, Lincoln, was assistant sculptor and took over the project when Gutzon died in 1941. Mount Rushmore was the brainchild of South Dakota state historian Doane Robinson, who hoped the sculpture would increase tourism into South Dakota.
I'd say Mr. Robinson got his wish for more tourists! We visited the monument early in the day and were glad we did as the congestion increased by the time we left.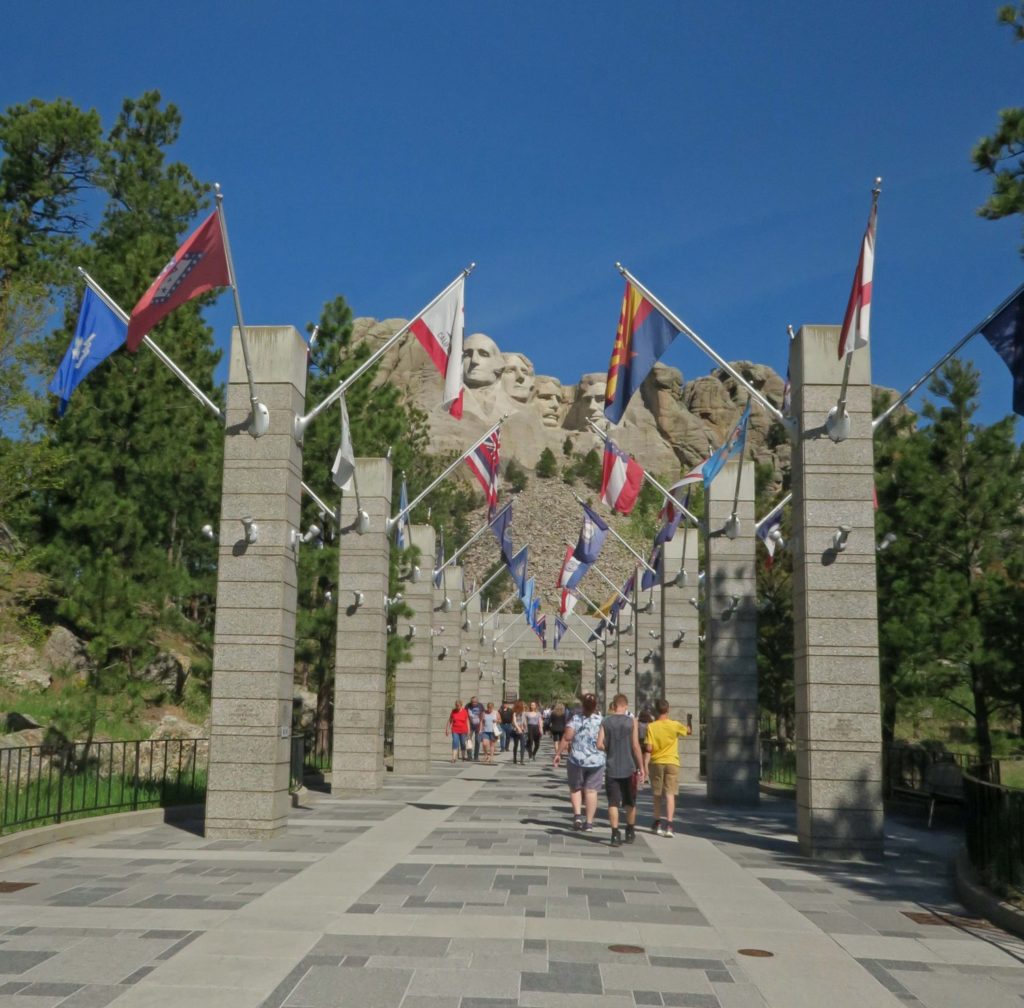 Driving the mountains nearby is special because of the unique road switchbacks and tunnels. One tunnel famously frames Mount Rushmore presidents in the distance. All drivers were careful when approaching these one-lane passages.
There was more to explore than we could begin to enjoy with our limited time. We did make it to Custer State Park Visitors Center and did some walking around the beautiful surrounding areas, but Montana was calling so we hit the road.
As we passed a trailhead outside of Custer, I just had to get a short leg-stretcher in. This 5-mile loop and many other trails in the area will have to remain on my to-do list for when I return!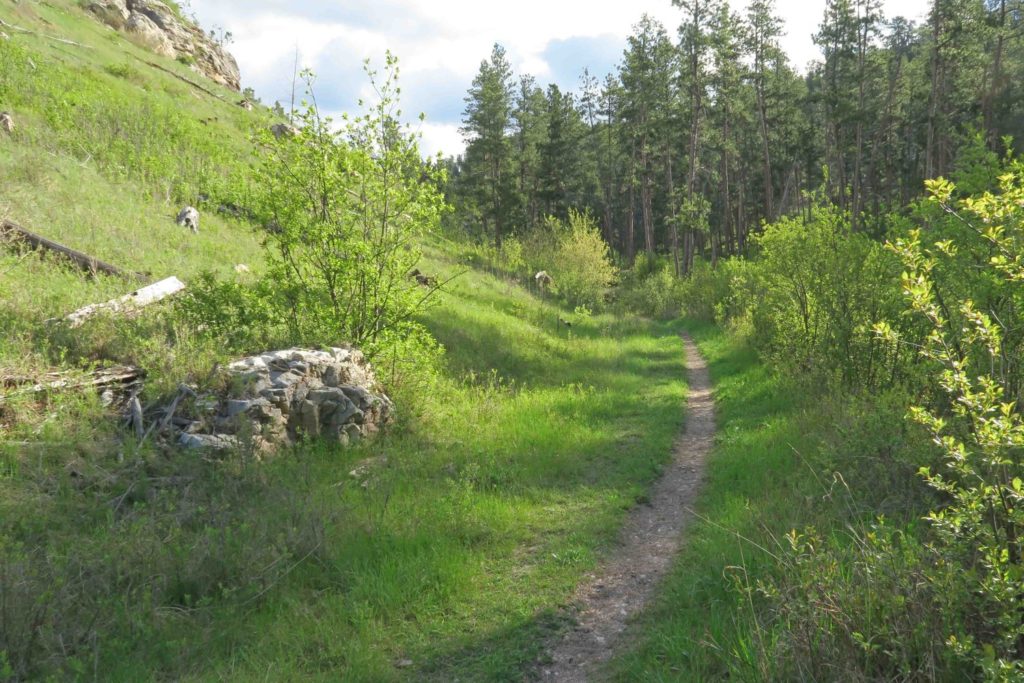 The post Chasing That Rocky Mountain High appeared first on Menasha Ridge Press Blog.