Highway 34 roughly follows the Big Thompson River from Fort Collins to Estes Park. We enjoyed this beautiful drive and finally found a nice spot to pull off next to the river. I wanted to go wading but remembered the power of rivers whose source is snowmelt from surrounding mountains. I reconsidered and decided it would be embarrassing to be washed away by a river I didn't even need to cross.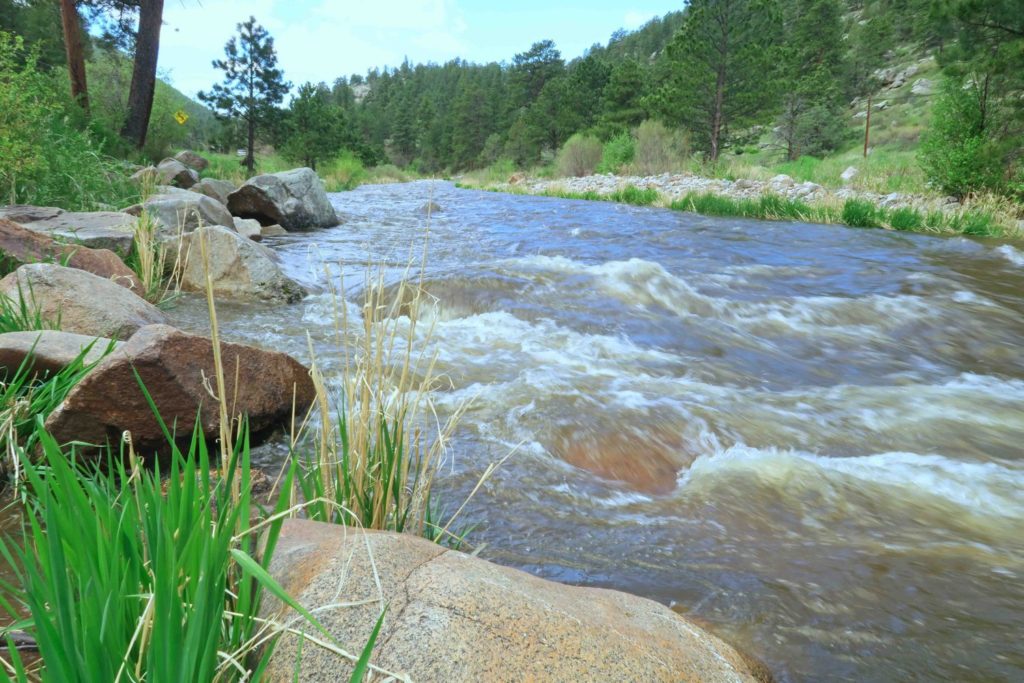 Estes Park is always a busy place in the summer. We wanted to explore downtown, but finding a parking spot would be challenging. We decided to pick up a few snacks at a grocery store and didn't feel guilty walking to town when we left the store.
We're naturally attracted to independent stores, so Macdonald Bookshop was a treat. It opened in the Macdonald's living room in 1928 and was operated by Jessica Macdonald until 1957. Paula Steige, a third-generation Macdonald, is the current owner.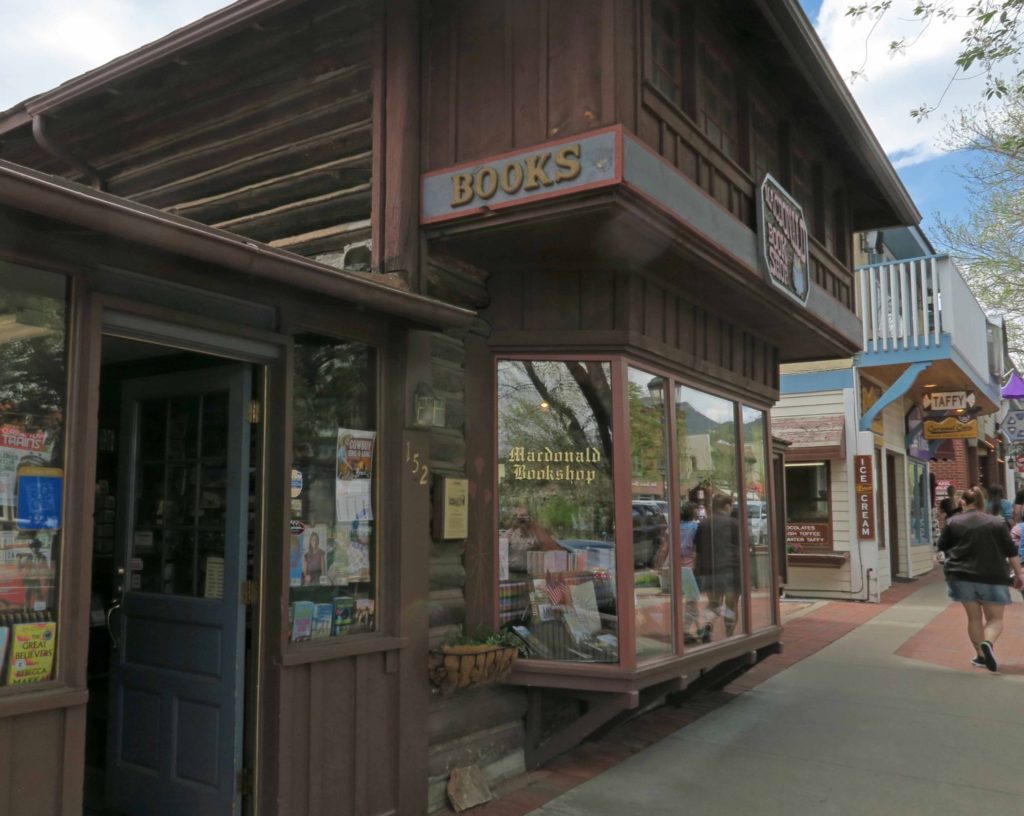 I wanted to revisit a restaurant from a backpacking trip, so we stopped into Poppy's Pizza & Grill for a light lunch. So good, we returned to the same place for dinner.
One of our favorite stores carried custom games and puzzles. The owner was very entertaining, and his wife was a teacher like us, so we had some interesting conversations.
We made two drives with some day hiking into Rocky Mountain National Park. Trail Ridge Road is a drive best done in the morning before the threat of thunderstorms becomes an issue. Both trips through were beautiful. On the second morning out, we were surprised that temperatures dipped down to 24 degrees.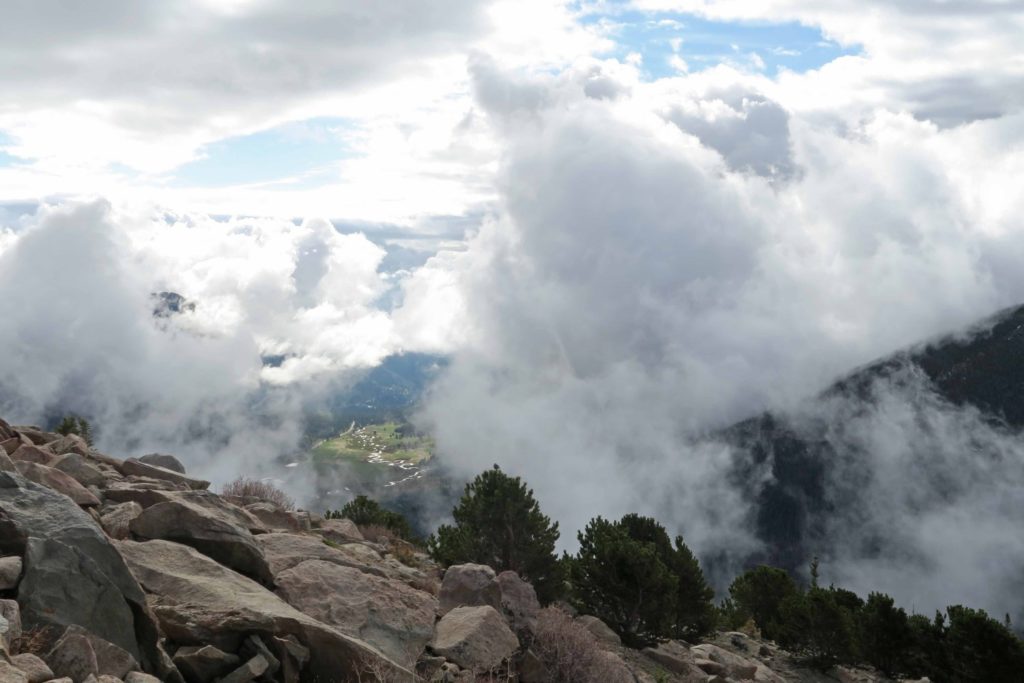 We noticed this Steller's Jay on a stop early in the drive while still at lower elevations. We kept scanning the scenes for wildlife, but the only elk we saw were in downtown Estes Park.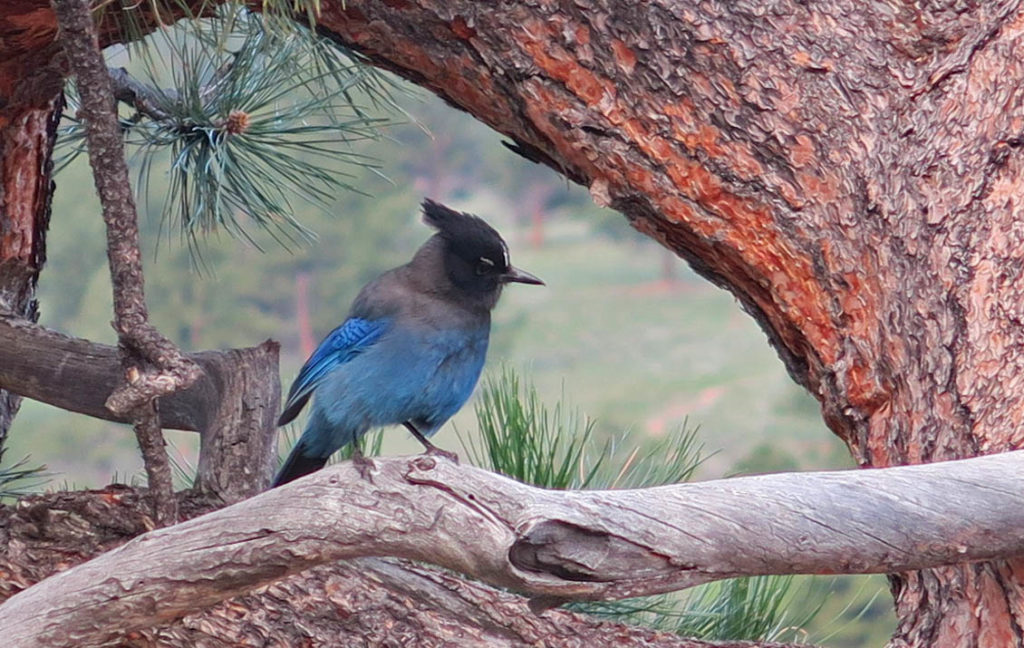 Amazing what a few hundred feet can mean! We enjoyed driving up through changing habitats and then above the tree line where snow was slowly melting.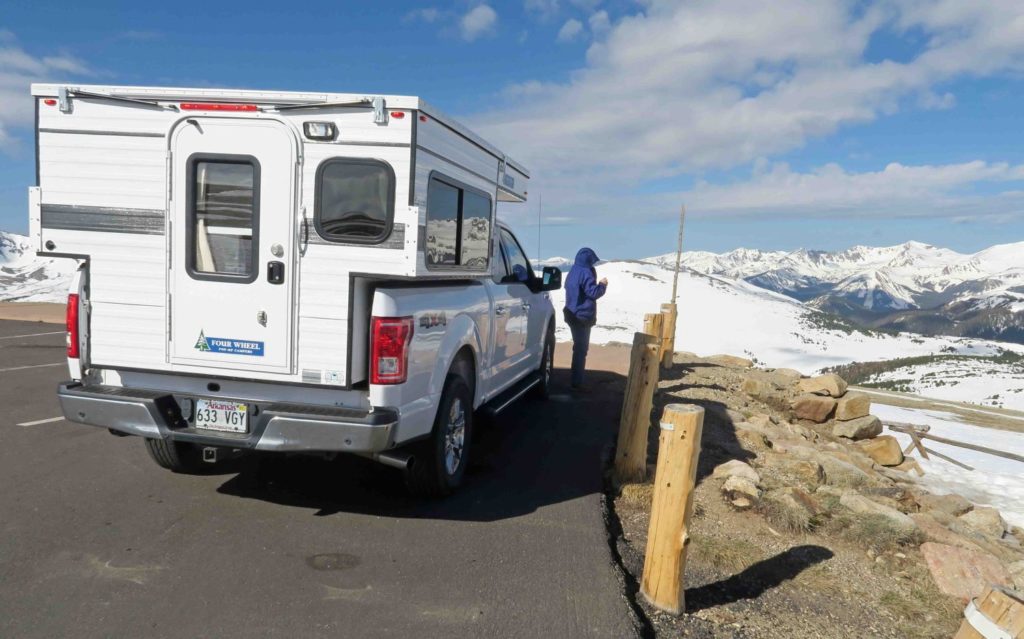 The Alpine Visitor Center (elevation 11,796 feet) was still closed when we were there in early July. Becca was a good sport and posed in front of the snowdrift showing part of the roof, reinforced with large timbers to withstand the high elevation conditions.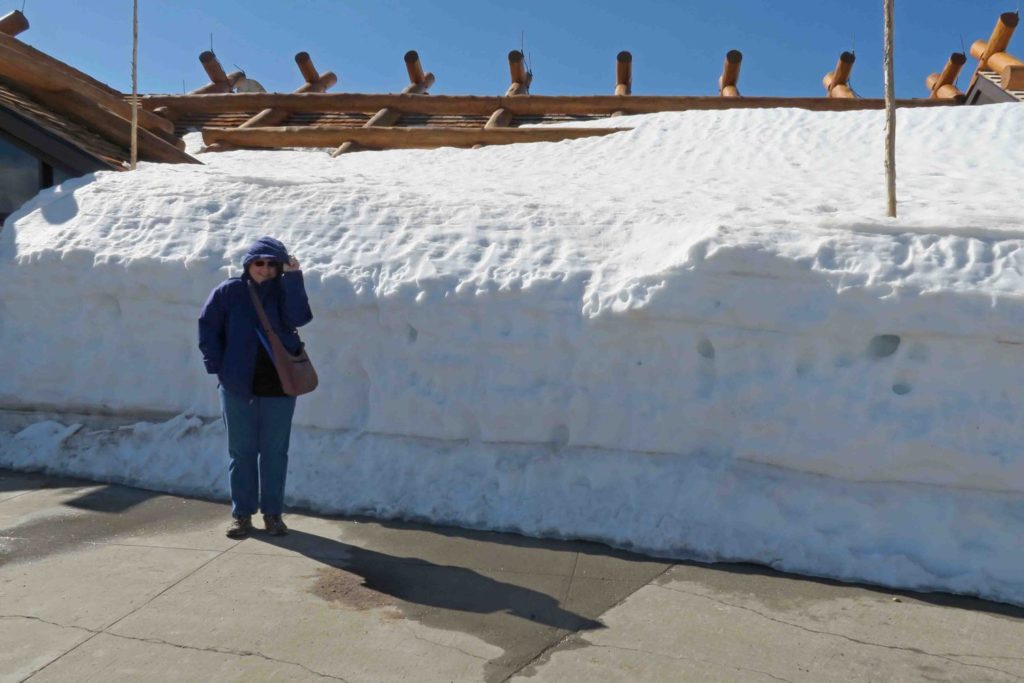 This was a favorite photo taken close to Trail Ridge Road as we returned from an overlook and short visit with marmots. These little guys are built for the winter conditions. Don't leave you pack sitting around unattended though. I've seen them make off with trail snacks. They're bold.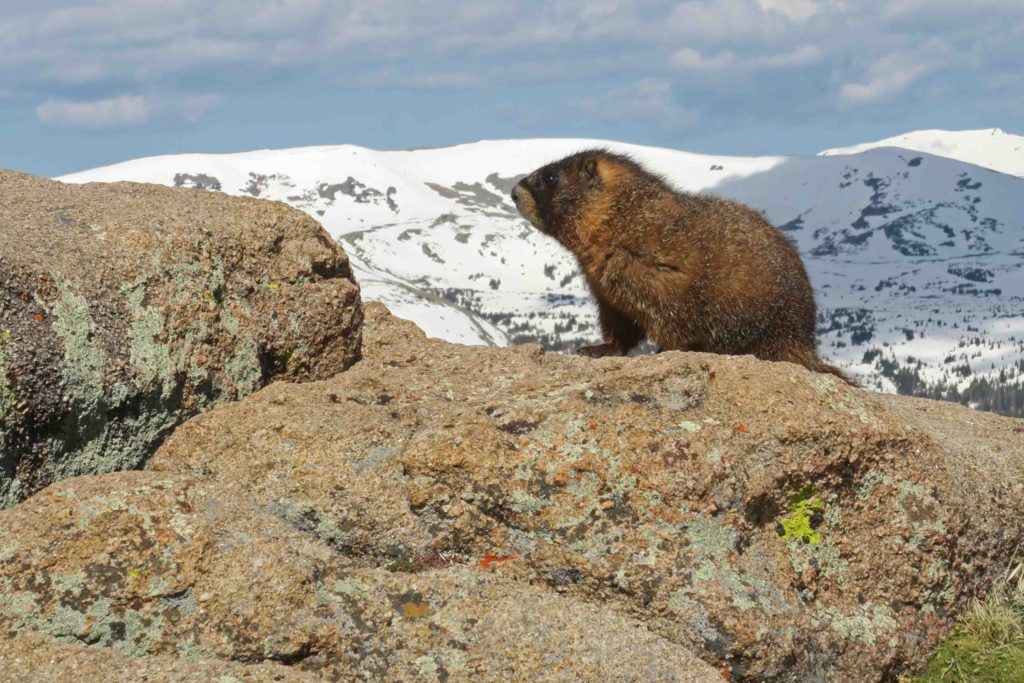 After a stop at the Continental divide, we descended into the Grand Lake area. It's usually less crowded than Estes Park. The Visitor Center with its hiking trail is a great stop. I was pleased to see a Menasha Ridge Press guidebook and added a copy to my collection for future planning. Kim Lipker is a prolific author, and this is a great little book. I now have a new contact for information about trail conditions in the Rocky Mountain region.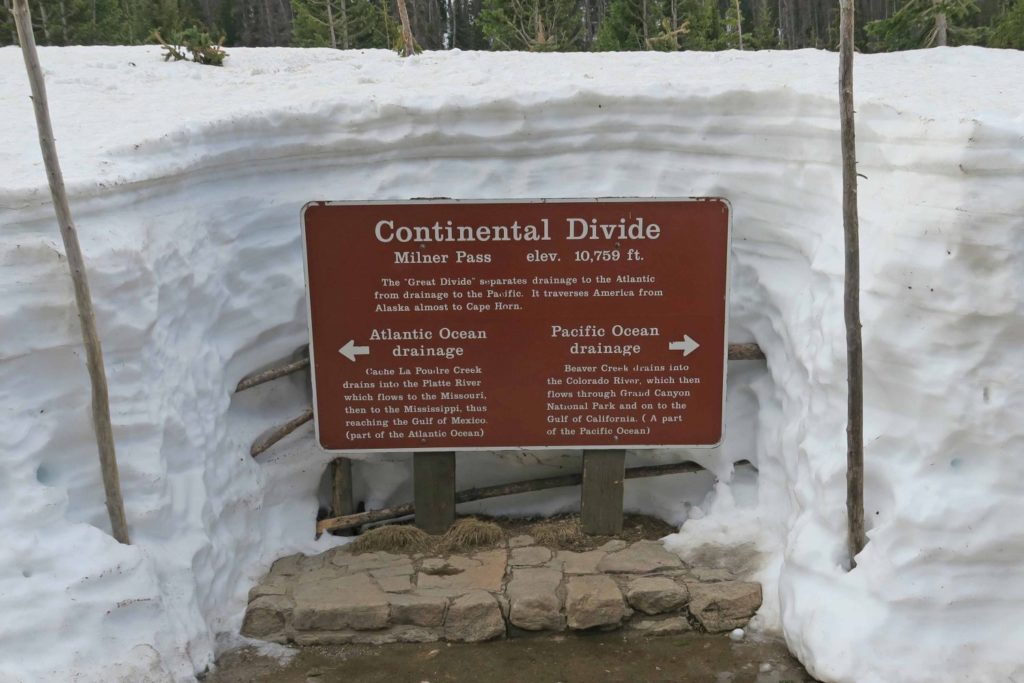 One of the great benefits from authoring Five Star Trails: The Ozarks has been making contact with other authors. Great resources for future travels!
We enjoyed the trail that begins at the Grand Lake Visitors Center parking lot. I'm pretty sure this is where Becca made the unauthorized collection of wildlife. I teased her about the importance of leaving things in the woods, especially when visiting a national park. She was pleased when I removed the Rocky Mountain Tick, her souvenir from our hike. It's important to remove ticks as early as possible in case they're carrying any tickborne diseases. Reading the list of possibilities will give you the heebie-jeebies.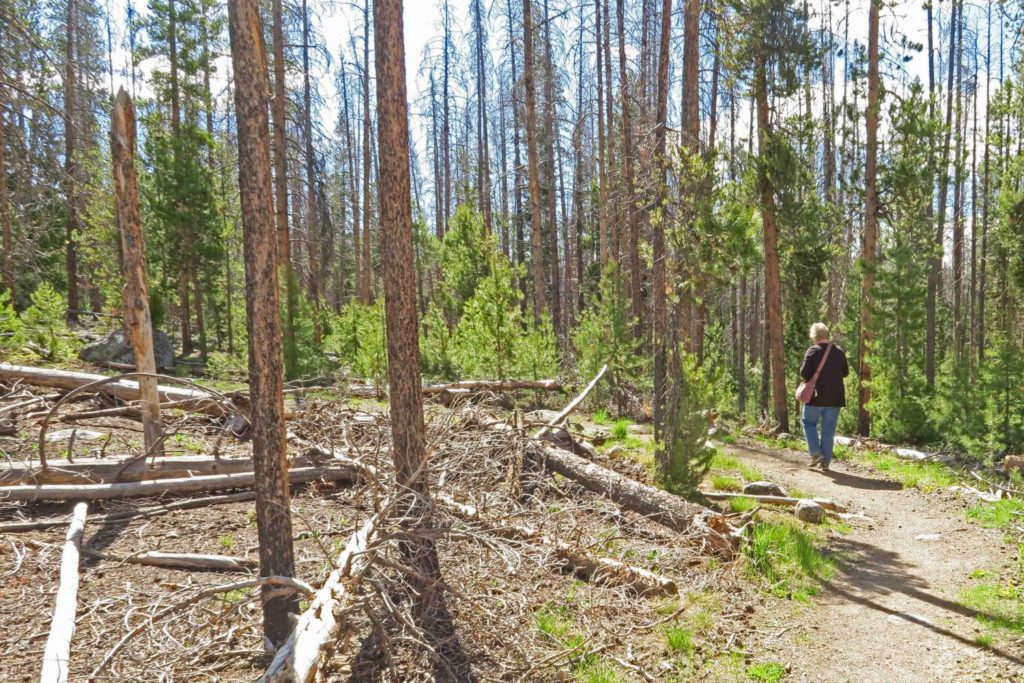 On this trip out west, we repeatedly felt the desire to explore more deeply and spend more time in every location. One of the best indicators of a trip is that it leaves you wanting more. This trip definitely did that for us. We'll be back!
The post In The Mountains: Chasing That Rocky Mountain High appeared first on Menasha Ridge Press Blog.