[Note: the following information was current as of August 1, 2020.]
The Bighorn Fire, named for the bighorn sheep that roam the Santa Catalina Mountains north of Tucson, began after a lightning strike hit those mountains on June 5th, 2020. Fanned by high winds and exacerbated by hot, dry weather often exceeding 100°F, the fire burned for almost 7 weeks, burning 119,978 acres (178.5 square miles) of forest. At its height, more than 1,000 firefighting personnel were involved in containing the blaze, and several helicopters and aircraft were used to dump water and fire-retardant slurry over remote areas that could not be reached by road.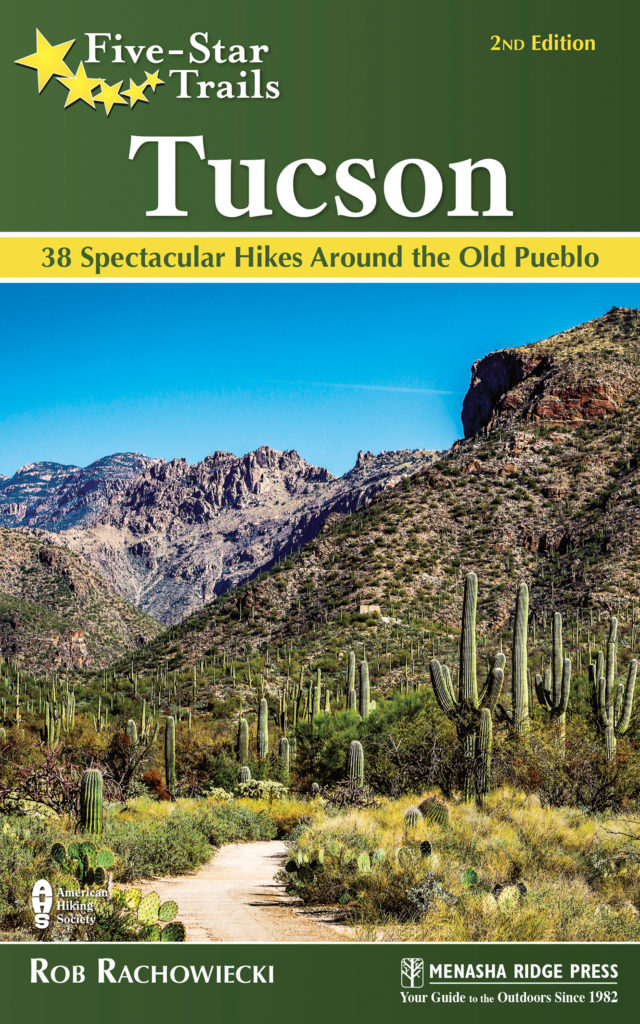 The village of Summerhaven high on Mount Lemmon was evacuated, and many residents of homes in the Santa Catalina Foothills were also forced to leave. Fortunately, the fire crews were successful in saving the buildings and no lives were lost or major injuries reported. While some wildlife unfortunately did not survive, many animals were able to escape the fire. In fact, a herd of 14 bighorn sheep was seen strolling through a suburban neighborhood in late July.
The US Forest Service has closed all facilities in the Santa Catalinas until November 1st. With the annual monsoon rains expected through September, it is likely that the burned-out areas will not be able to absorb the rainfall and dangerous flash flooding will result. There have already been some flash floods of tarry water carrying blackened debris closing roads and potentially threatening homes. All trails have been closed until the flood danger is over and crews have inspected trails to assess if they are safe and passable.
This means that trails described in the Mount Lemmon, Sabino Canyon, and Santa Catalina Foothills sections of the book are closed. Also, Sabino Canyon and the Catalina State Park are closed until further notice. The Mount Lemmon Highway was temporarily closed during the fire but reopened on August 1st with restricted access to Summerhaven. Because parking space is limited, the road may close temporarily until space is available. Further information is available on the Pima County Sheriff's Road Condition Report at (520) 547-7510.
Saguaro National Park is open. However, both visitor centers are closed until further notice.
I live 2 miles south of the evacuation zone in the Catalina Foothills. During most of June and into July, I could see the fire burning, huge clouds of smoke billowing, and firefighting helicopters and aircraft passing overhead. Often, I could smell the smoke. Most residents of Tucson and the surrounding communities experienced the same to a greater or lesser extent. 2020 has been an abnormal year for everyone, and Tucsonans got hit with a little bit extra.
When things improve in the fall, I will report back with details of which trails are reopened. Meanwhile, stay safe, stay hydrated, and please wear a mask in public places as mandated by Pima County and the city of Tucson.
---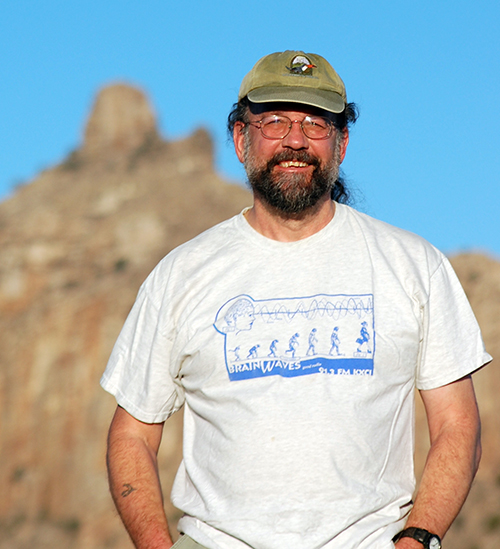 About the Author: Rob Rachowiecki is the author of Five Star Hikes: Tucson, which focuses on 38 Spectacular Hikes around the Old Pueblo. He has authored hiking and climbing guides to Central America and the Central Andes, as well as travel guides to Peru, Ecuador, Costa Rica, and the American Southwest.
The post Hiking Around Tucson This August appeared first on Menasha Ridge Press Blog.