The world is a weird place (and probably not the safest to explore) right now. We hope you're tucked in and doing OK. Staying healthy. And staying home. But if you are (and if you're like us around the office at Menasha Ridge Press), you're definitely longing for a backpacking trip. To be out in the woods, alone, sounds pretty good right now, if we're honest. And in the spirit of encouragement we're thinking about learning some new backpacking skills, specifically in the "ultra-light category."
This is an area that appeals to a lot of backpackers, but it can also be scary, as you don't want to go "all in" and then find yourself on day two out on the trail, missing some crucial piece of gear. So we're thinking. . . while we're stuck at home, why not practice in the backyard? That way we can run inside if we need an extra layer or make adjustments so that we're ready when all of the trails and parks open back up.
To tackle this project, let's consult Rick Light's Backpacking the Lightway. Rick has years of practice in this area and has a solid sense of how to help more traditional backpackers make the transition to a lighter load.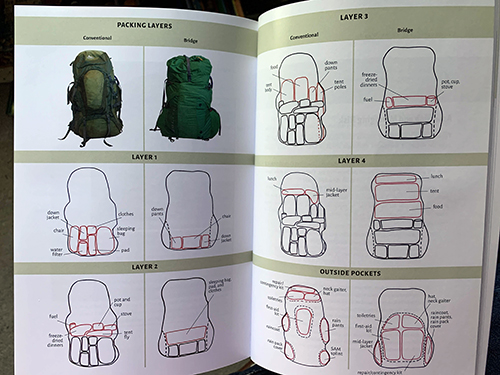 Modular Packing Systems
Rick is big on organization. You certainly have to be when every milligram counts. In the book, he makes the case for developing a personal modular system based around certain categories of essentials with your trip in mind. Each "system" is actually just a stuff sack with the required gear. Imagine being so organized that you could go to your gear closet and grab your Warm Weather Layers System, Medical System, Nutrition System, etc. That's the dream, folks. And it helps take some of the questions and anxiety out of "going light."
The nine systems Light recommends are:
Hiking System (things worn, not packed, like poles, boots, etc.)
Clothing System
Shelter, Sleeping, and Lighting System
Navigation System
First-Aid, Repair, and Personal-Hygiene System
Communication System
Fire System
Nutrition System
Specialty-Gear System
Even though we're just practicing in the backyard, it's a great exercise to think about each gear list (make sure you read through the official Leave No Trace guidelines) and what all would go into your systems, put each system together, and then . . . get it all into the pack. And not just into your pack, but balanced well (yikes!).
Because everything must go in the pack (even for our backyard practice run) it's helpful to think about organizing around these modular systems. Learning to take some weight out of your pack isn't always about doing without or just buying lighter, more expensive gear. It's mainly about being smarter and prepared in a way you don't have to be when you're just throwing everything into the backpack.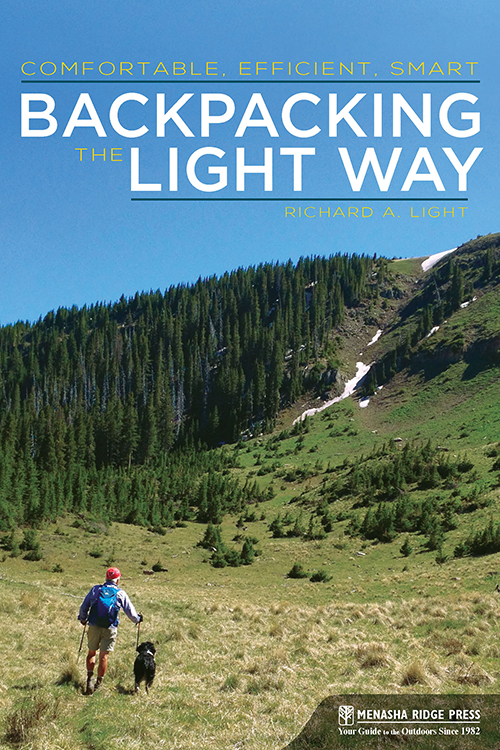 So stay home, stay safe, and pick up some new camping skills while you're home. Richard Light's Backpacking the Light Way is a solid read for folks just starting to explore the world of ultra-light backpacking.
The post Practicing Light Backpacking in the Backyard appeared first on Menasha Ridge Press Blog.